It's finally here! A big thanks to everyone who attended my book launch in Manchester, UK on the 4th November. In the audience some of the people who've either watched my motivational keynote of the same title or been helped by my #BitFamous ethos.
If you are new to Make Yourself a Little Bit Famous, it's a practical guide to getting out there in your chosen business or profession. This includes tips and advice on speaking at either meetings or networking events and joining business discussions or panels. There's also hand holding help on taking your first steps into media appearances.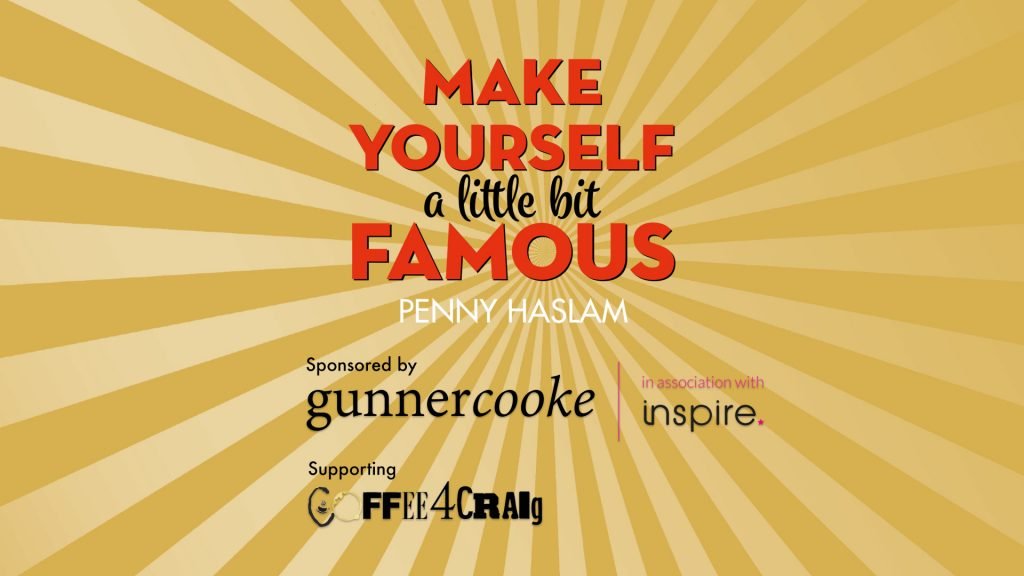 Make Yourself a Little Bit Famous is jam-packed with stories, advice, case studies and encouragement.
Penny shares pro-tips on:
Getting on TV and radio and acing your appearances.
Bossing it as a speaker and when you present to people.
Shining when you take part in or chair a panel discussion.
If you want to be a best-kept secret, then step away from this book. But if you recognise the value of raising your profile for your business or career, then step up – because now is the right time for you to make yourself a little bit famous.
£8.99
Kindle app for iOS & Android
£12.99
Secure payment via izettle
Buy now with SSL security via Stripe
£13.79
Or FREE with 30 day Audible trial
Read by the author, Penny Haslam